Some time ago I had a girl say this to me: "You're as fake as the filter you use" – I've always been kind to everyone even to this particular person… And It got me wondering… Why do people like to offend others based on their appearance? It happens to every gender but it's especially often females against other females.
There are so many other ways to insult people (but even then, you shouldn't get down to their level doing the same!) but "offending" someone based on their appearance coming from another female is so pathetic.

Women who are hostile toward other women usually have miserable lives. They are usually jealous of others who have the lives they want but they were too scared to choose for themselves. The majority are taught to smile and nod, not fight for the lives they want. So basically this kind of people project their unwanted insecurities onto others — fear, envy, jealousy, suspicion, resentment, rage, anxiety, or lack of self-esteem and confidence.

Women who have multiple things going on in their lives aren't hostile toward others unless provoked.
They know that their value isn't based on their beauty or "having it all". They are secure in knowing that not everyone will like them, and that's okay! You can't please everyone and you shouldn't. You and your happiness first, always!
Just because someone says something about you doesn't mean it's true. You could be the most beautiful woman in the world, and some online troll would still spout off that you're ugly.
Did you know that Gisele Bündchen was bullied for being tall and gangly and for having pouty lips, she's an absolute stunner. Giselle was criticized for being different because she stuck out from the crowd. No doubt some of her mean-spirited haters suffered from jealousy.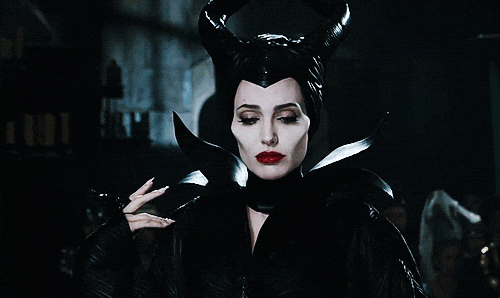 Criticizing and insulting another woman will not improve your appearance. You're making yourself look ugly, regardless of your outer beauty. Your words, actions, and everything about you add up to the reflection the world sees.
Do you admire a beautiful person who is mean, rude, and puts down others? A person like that can't overcome a bad personality with good looks. Mean people are not appealing.
Putting down other people is a way of life for certain individuals because it's the only way they can feel better about themselves. And a person's appearance is the easiest and most immediate thing to criticize.
It's not just women who do it. I've witnessed men mocking other men as well. It's an attack on non-conformity, which is just bizarre in this day and age, where variety and individuality are supposedly celebrated.
If you've ever been laughed at by strangers for your appearance, clothing, hair, skin color, etc, remember that their behavior is fuelled by the ape-like need to fit in with the clan – the same primitive urges that most of us try to resist.
You should feel sorry for them because by having your own sense of style and confidence you're showing a lot more class and personality than they are.
"Just admit you fucking hate me
Want to try and humiliate me
But no matter what you do you're never gonna break me
No matter what you do you ain't never gonna change me
I'm unique and ur a copycat
And by the way you treat me, I can tell it drives you crazy
So here's My advice
Focus on yourself
'Cause you can't build yourself up by breaking down someone else
And yeah I know negativity sells
But it's not worth the karma you get delt
Cause it comes a round like a boomerang and whips you like a belt"

Dax – Why So Serious